Woodbrook Elementary School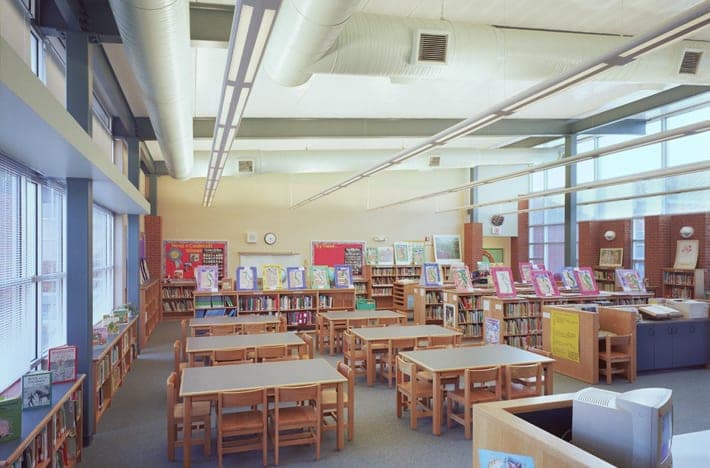 Martin Horn built an addition and renovated Woodbrook Elementary while the school was operational, requiring a sensitivity to the staff and children regarding noise, dust and safety. The exposed mechanical and electrical in the library required particular attention to detail in the quality of installations.
PROJECT START:  October 1996
PROJECT SIZE:  15,500 SF
PROJECT DURATION: 11 months
CONTRACT VALUE: $1,951,758
CONTRACT TYPE: GMP w/shared savings
PROJECT MANAGER: John D. (Jack) Horn
SUPERINTENDENT:  Mike McNulty
ESTIMATOR: Doug Horn
OWNER: County of Albemarle
CONTACT: Ron Lilley
ARCHITECT: Bond Comet Westmoreland + Hiner Architects, Inc.
CONTACT: Doug Westmoreland