UVA School of Law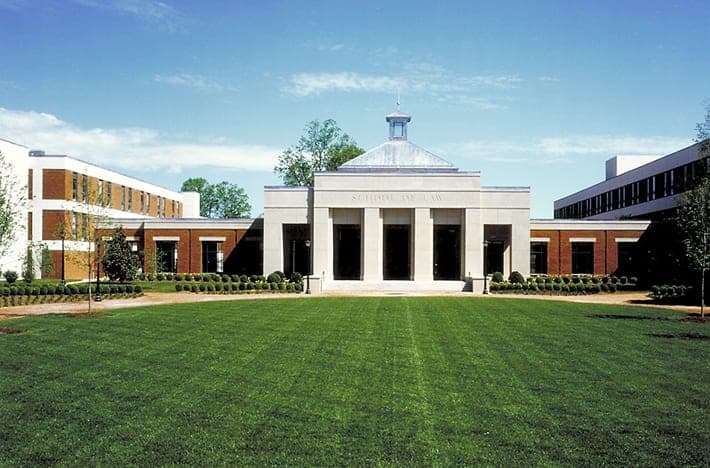 Martin Horn was contracted by the construction manager, Morse Diesel, Inc., to perform several "packages" including all demolition, all concrete work including the caissons, and new elevator shafts, also included was all the metal stud framing and drywall. Martin Horn was also contracted to repair and replace damaged tendons in the existing pre-stressed concrete slabs as determined by the engineering team.
PROJECT START:  November 1995
PROJECT DURATION: 15 months
CONTRACT VALUE: Over $6 million
CONTRACT TYPE: Lump Sum
PROJECT MANAGER: Jack Horn, Sr
SUPERINTENDENT:  Jeff Sims
ESTIMATOR: Jack Horn, Sr.
OWNER: University of Virginia
ARCHITECT: Ayers, Saint, Gross