The Wedge on Monroe Hill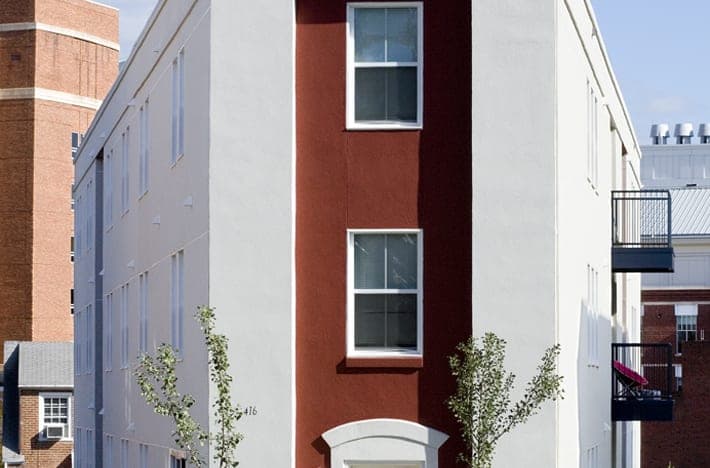 This unusual, wedge-shaped apartment building was built on a tight site with very little laydown area nestled between Monroe Lane Apartments, Gildersleeve Apartments and the Nursing School on the street behind. The project scope included cast in place concrete, a stucco finish system, steel frame and temporary shoring.
PROJECT START:  September 2004
PROJECT SIZE:  17,363 SF
PROJECT DURATION: 9 months
CONTRACT VALUE: $2,048,171
CONTRACT TYPE: Lump Sum
PROJECT MANAGER: Jay Gauldin
SUPERINTENDENT:  Everett Bradburn
ESTIMATOR: Chuck Miller
OWNER: CBS Rentals
CONTACT: Jim Stultz
ARCHITECT: Daggett & Grigg Architects, Inc.
CONTACT: Jim Grigg