Bartelt Townhouses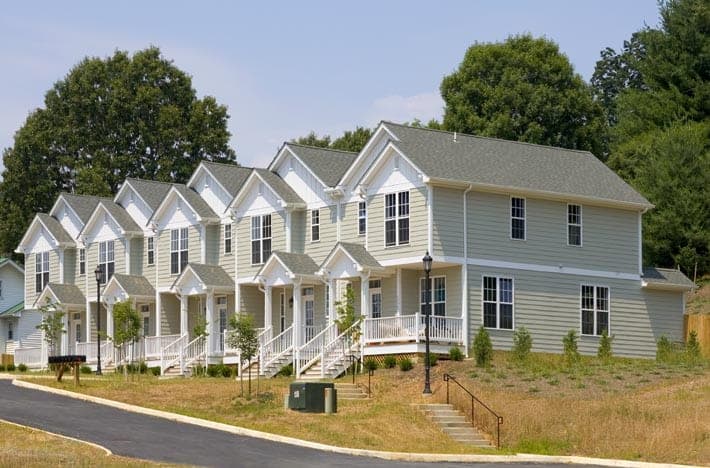 This townhouse style was borrowed from a typical Seattle design. Finishes included hardwood floors downstairs, carpet upstairs, wood fireplaces, and an individual front porch and back courtyard for each townhouse.
PROJECT START:  November 2004
PROJECT SIZE: 104,150 SF
PROJECT DURATION: 12 months
CONTRACT VALUE: $1,014,606
CONTRACT TYPE: Design-Build
PROJECT MANAGER: Chuck Miller
SUPERINTENDENT:  Steve Wingfield
ESTIMATOR: Chuck Miller
OWNER: Rio Station LLC
CONTACT: John Bartelt
ARCHITECT: Martin Horn, Inc.