Groundbreaking Ceremony | SOCA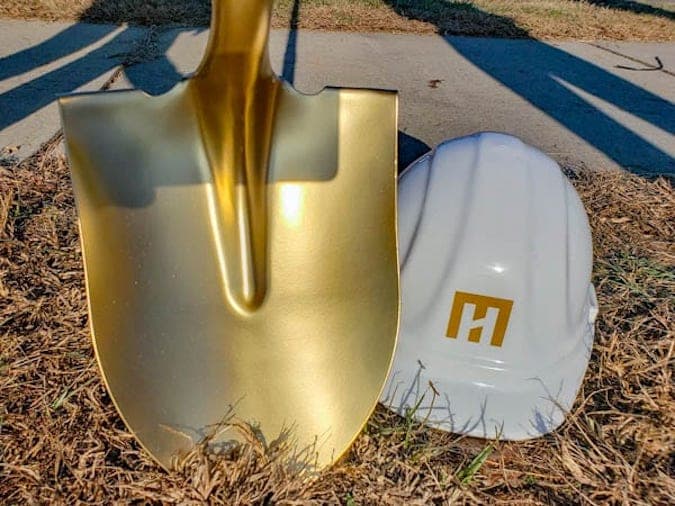 Yesterday Martin Horn joined The Soccer Organization of the Charlottesville Area (SOCA) for the groundbreaking of their new Field House. The new facility will be the permanent home for SOCA and provide all-weather playing spaces for soccer participants year-round. "This project has been many years in the making.  We are excited to make the facility a reality and appreciate the community's support.  Our lending partner United Bank has been a tremendous ally for us in bringing the Field House to fruition and we are excited to make our home in the Belvedere neighborhood.  Steve Krohn and his team are building a fabulous community off of Rio Road.  We look forward to being a neighbor and adding to the vibrancy of Belvedere," says Don Long, SOCA's President. The new Field House will have a viewing mezzanine for parents, a training room, a fitness room, and a multipurpose room. The 60 x 40 synthetic, turf field will provide endless playing time for SOCA participants.
As a parent whose kids participated in SOCA, I couldn't be prouder to manage the construction of their new Field House. I know SOCA has been anxious to get started on this project and Martin Horn is ready to bring it to life. It's my understanding, this is the first indoor practice facility of its nature in Central Virginia.

-Jeff Sims, Project Manager
To find out more, check out the CBS19 news highlight here: https://www.cbs19news.com/content/news/SOCA-breaks-ground-on-new-indoor-facility-in-Albemarle-565244722.html
We'd like to thank SOCA and our partners: Stoneking von Storch Architects, Sage Build Consulting LLC, Belvedere Neighborhood, Flora Pettit Attorneys at Law and United Bank.